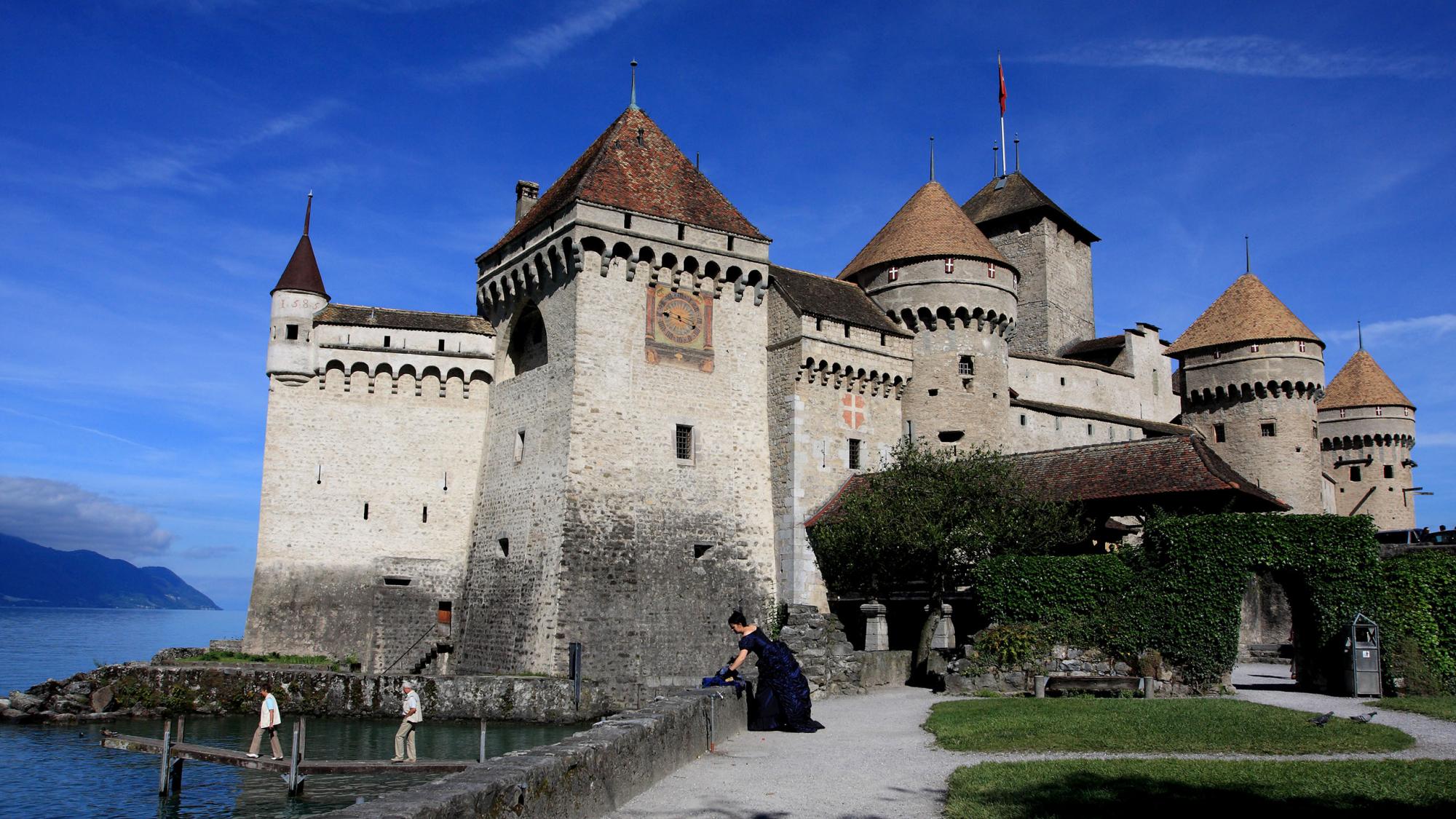 Ok, so the race was end July, but since then it's been madness at work making sure our big event - plenary and launch of a report in Mexico outlining why governments should regulate the legal sale of all psychoactive substances and how they can go about doing it - and really haven't had time to reflect on the race in the past couple of months.
Anyway. Montreux was to be my third attempt at the 100-mile mountain race - and a defining one! 164km and 12,000m of positive elevation gain, in the Vaudois Alps, which I don't know well, departing in front the Chateau de Chillon on the banks of Geneva lake just outside Montreux and its famous Freddy Mercury statue (among other things), home to the Jazz festival.
Smoke on the water
was written here. Mary Shelley came up with
Frankenstein
at Chillon when she, her husband poet Percey and Lord Byron rented the place one summer and told ghost stories in the dungeons...
My kind of race, once again, very happy with this low-key choice. Slept army-style on a mattress in a gymnasium with a dozen other runners the night before. Race departed at 6am - not too early, not too late. Less than 200 people. And "We are the Champions" sounding at the start line after the short race briefing, at the end of which we were asked to kneel as the modern-day 'knights of Chillon", and then one of two co-organizers lined up with us to take part in the run.
Unfortunately I only made it through one-third of the race, so this is more of a "lessons learned" than any kind of race review that could benefit anyone attempting the race. But I would 100% recommend it - if they put on the 100-miler again next year. The first climb, long and steep, brought us to a stunning vista, and it didn't get much shabbier afterwards. More steep climbs that reminded me how little elevation I've done this year through cow fields (lots of cows to navigate, didn't like that part), a few sharp crests to maneuver along (not for the faint of heart), a stroll along a mountain lake, even a patch of snow... Truly beautiful. I though the Swiss Irontrail in the Grisons had it made, but this gave it a run for its money in terms of alpine splendor.
At the Swiss Irontrail in 2016, I believe I would've finished if it had been a 100 miles - but it was a 130 mile race. Still, coulda-woulda-shoulda and I didn't finish. In 2014, at the UT4M I was probably was a bit undertrained and underprepared mentally - too frightented ultimately of the whole thing. For Montreux, I was probably a bit complacent after the GUCR and UTL last year - thought I could get back to mountain running at the last minute and wing it.
I'd planned the year to work on speed in the beginning, which sort of worked (even though I bombed the Geneva marathon), and focus on the 100km Bienne road race (which didn't even go as well as planned either) and then pack in a bunch of high-incline treadmill work, hills reps and weekend mountain runs.
Well that part did work, and ultimately I think things could have worked out - except for the two-week family vacation in Japan early July. I had factored that in, and did ten days running in a row, figuring a forced hard taper in Japan with no running, and then a couple days easy running in the week I got back before the race. But I had forgotten how tiring and demanding sight-seeing can be! We chosen this trip after many summers of beaches and sand play, since the kids were now old enough to appreciate it. So it turns out we walked anywhere from 4-6 hours (brave kids!) and on top of it in a heatwave (up to 40°C and humid!).
So I arrived physically quite fatigued, jet-lagged, and five days wasn't enough to recover. 25km into the race, I felt like I was starting on my 2nd day. And so at 56km and 4,400m and 13h30 of race time, I quit. There really was no point in going on. I was pretty much last, along with a Japanese competitor with whom I'd spent the past few hours talking to (go figure), and banging up against the time barriers with absolutely no will to live - and no mental resources to draw on.
In hindsight, I should have realized and really integrated the fact that this would be by far the toughest race of the year, one of my toughest ever. Without actually changing the focus of my training as I had mapped it out (flat and speed first, the elevatoin), I think mentally it may have helped me overcome some of the physical fatigue.
Whether or not it would have been enough, I don't know - but I know that for my fourth attempt next year, I am definitely making the 100-mile mountain race my absolute focus. I do hope to get back to Montreux if it is organized again so I can see the rest of the race, but at end July the timing is not the best with regard to holidays. Otherwise I'll aim for Swiss Peaks, which also shows very promising landscape and not too big a crowd. Plus it's early September, which would allow me to focus on speed and road running till April (again with the hopes of a marathon BQ - just one of those things on my bucket list) and then do a bunch of hills and mountain climbing...